I decided I would post a couple partial pages from my session at Art Works Eagan's figure drawing session this past Saturday. This is a tremendous opportunity for those of us "south of the river" as they say, to spend some time drawing from real life models.
The first page here started with a few 15 second poses and worked up to about 2 minute poses, so very quickly trying to capture gesture and find some flow. I am never really happy with how these turn out but as an example of my stage in growth, I thought I might post some here.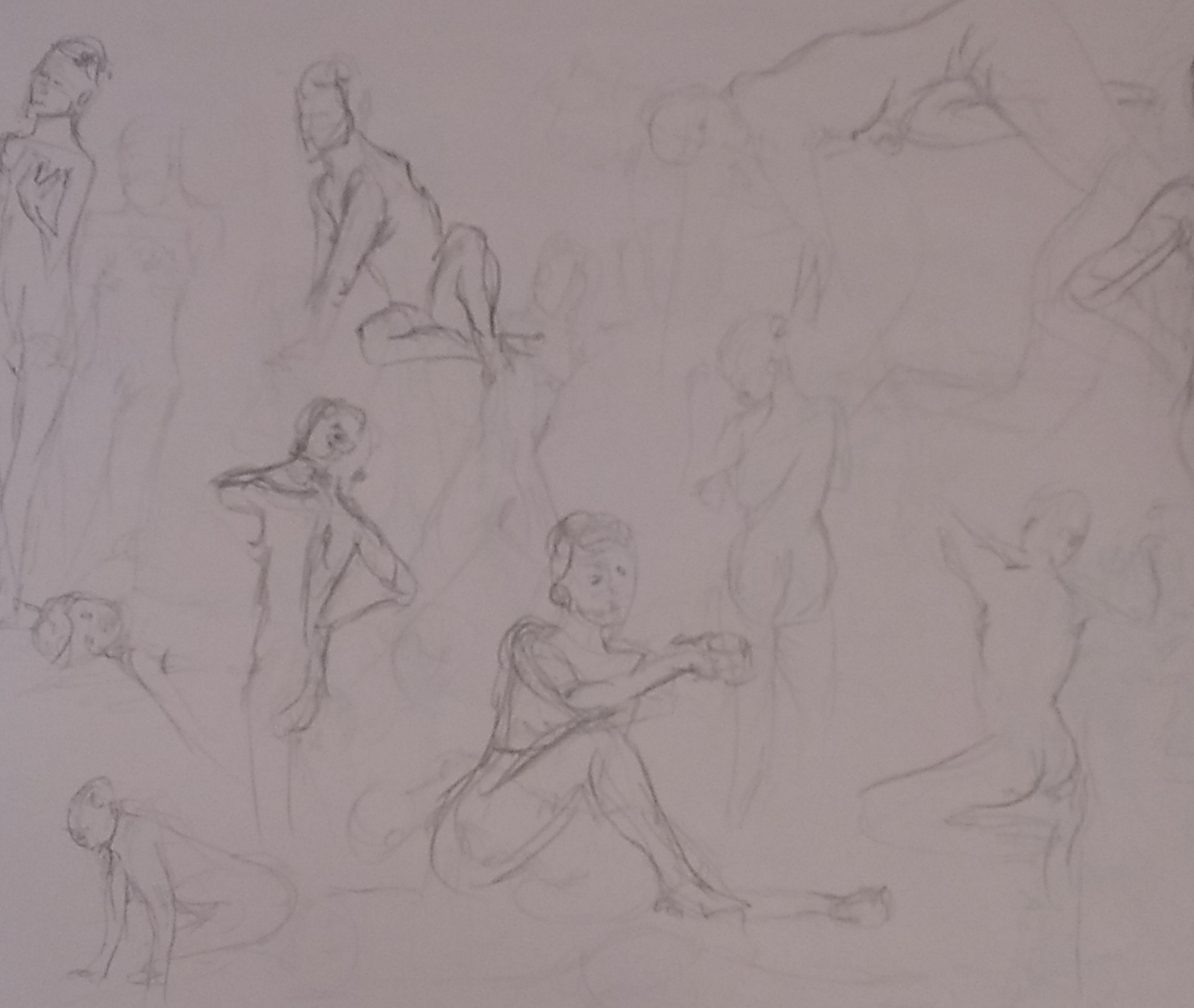 The next page I believe was more like five minutes poses. We also did some longer ones but these short timed poses are the ones that seem to offer me the most opportunity for growth, at least at this point.