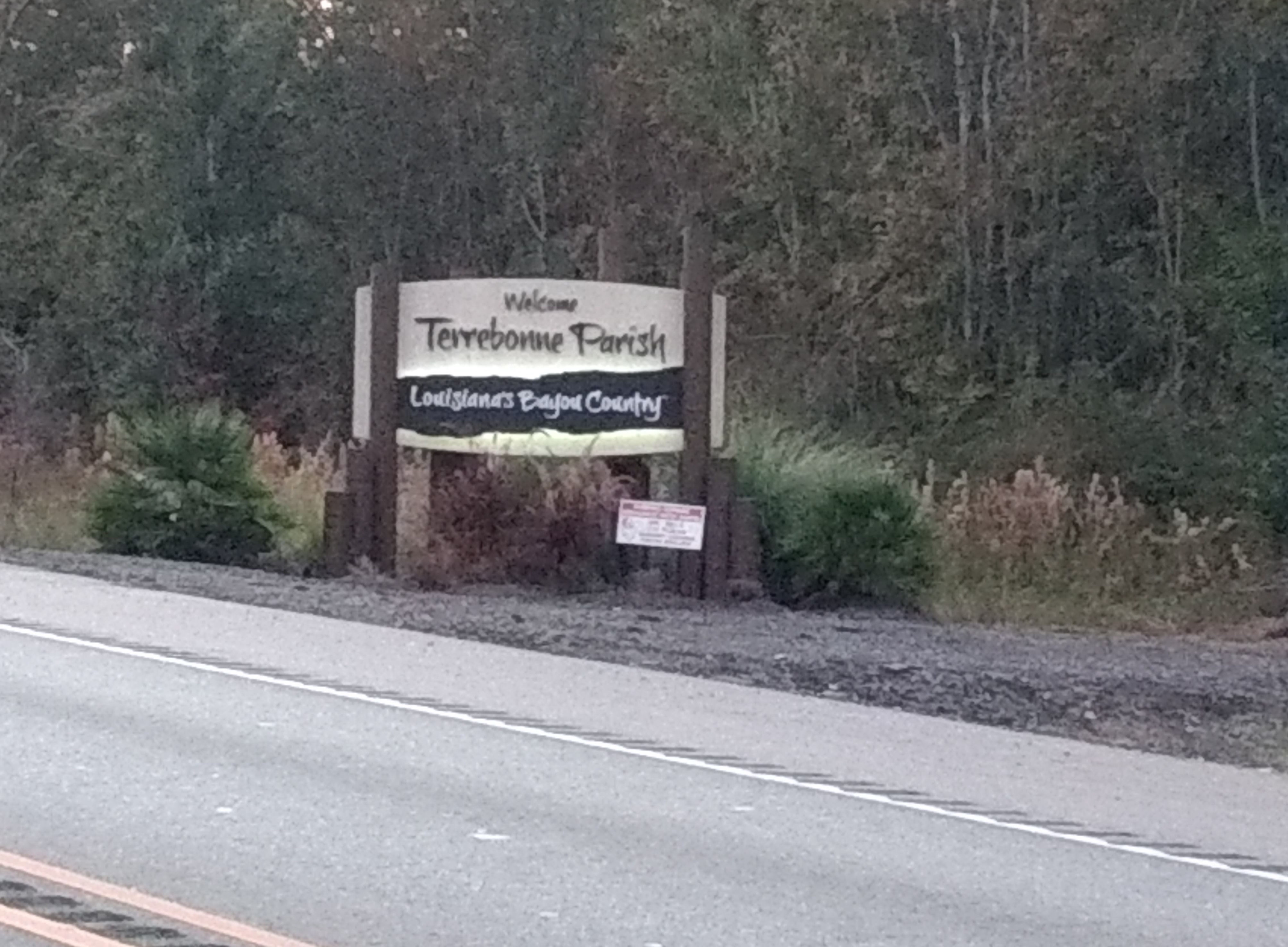 Last Thanksgiving weekend, (Thanksgiving of 2017), my wife and I made a trip to southern Louisiana to do a final cleaning out of her fathers house before the closing of the sale. We flew down to New Orleans, rented a car and drove to Houma. We had arranged for a Penske truck rental for the trip back to Minnesota not knowing exactly what was left there in the house and how much we would want to bring back. Probably the vast majority of what we took could have been left there but having the truck, we took more than we otherwise might have. Interestingly, we also packed a truck of the same size, about 14', that St. Vincent's sent with their two guys to help. In our initial walk through of the house we would never have expected we would have filled two trucks like that with what was left.
With the help of Claire's three uncles we managed to get the work done in surprisingly efficient manner. We even had some time for some enjoyable socializing, spending a memorable evening further south down the bayou where some of them still live and where Claire grew up, where the houses are all built on stilts eight feet in the air and where time, in reminiscing of the past, isn't marked in years or decades but with names like Juan or Rita or Andrew.
We were there only three days and then on the road with our rented yellow truck.
Among the many things we recovered, most of which were probably unimportant, there were hundreds of family pictures and childhood rag dolls but most importantly, I thought, some paintings her father did so many years ago.
Leaves one wondering about the passing of time, possessions, why we make art, what we leave behind and what it will be like for someone who will be going through our possessions after we are gone and how much of it will be thrown away or hauled to a Goodwill store.
In the interest of preserving things of value for as long as possible, as long as my pinterest page is up, a small gallery of the few of his paintings that survived the life and floods of southern Louisiana will be available for viewing here.
________________
_______________________
____________