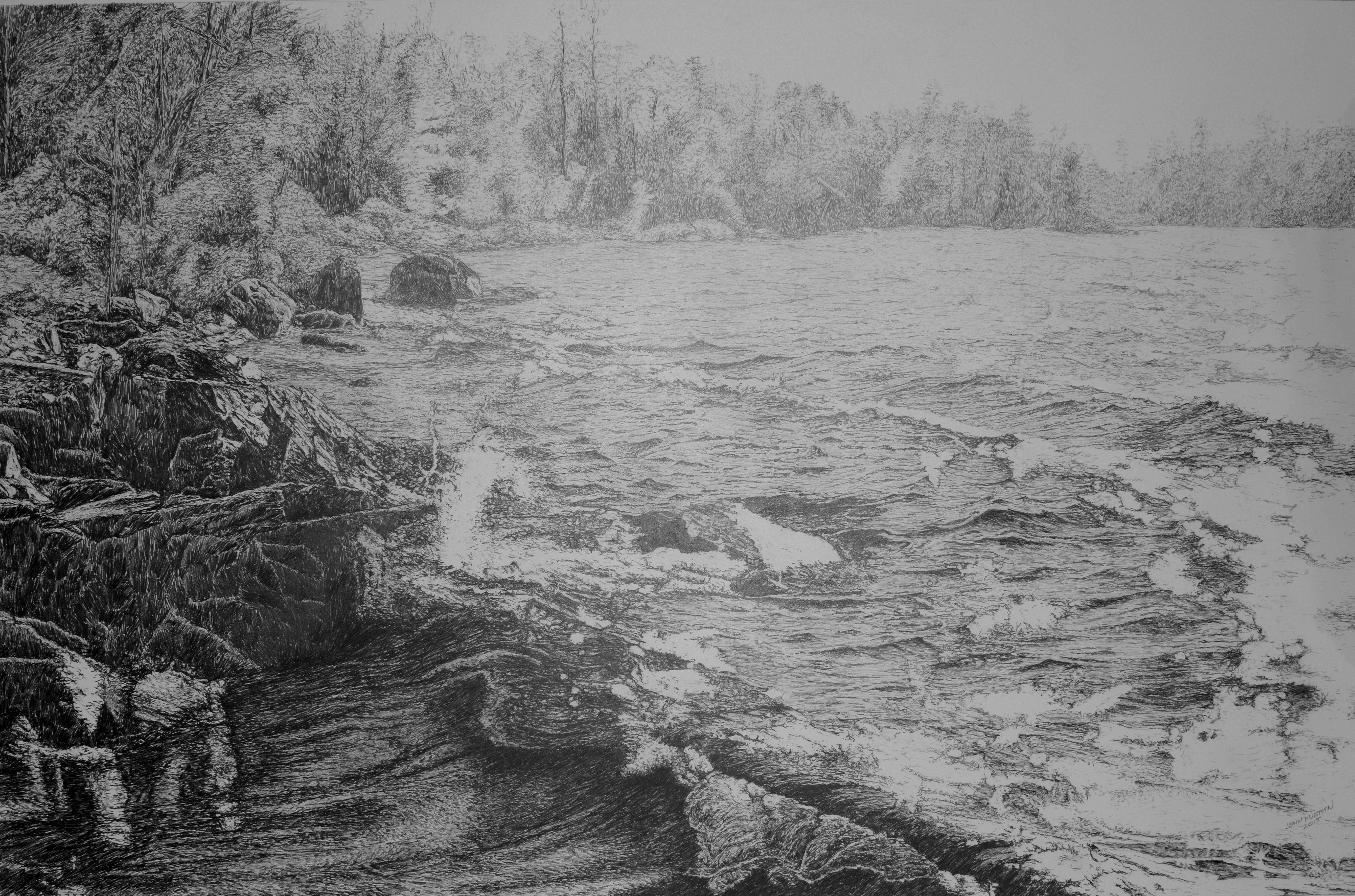 I have been lucky enough to spend a great deal of my adult life working on and around Burntside Lake near Ely Minnesota.
I have seen many slow spring meltings of the last of the stubborn ice and the slow closing up again in the late fall of a lake that refuses to thaw or freeze until the last possible moment.
I have seen it as smooth as glass and I have seen four foot white caps violently pounding the shoreline.
I remember more than once crossing in a small boat in fog so dense you couldn't see twenty feet in front of you during the late autumn after the buoys have been pulled trying to remember direction and where the dangerous rocks are.
I have driven and walked over the frozen surface to reach projects that had no road access and I have jumped in the deep water on a hot August day realizing very quickly the it's only the top four to six feet that ever approaches anywhere near a comfortable temperature for anything other than a quick dip.
I still look out on a summer weekend and marvel at the few boats I see out there and how quiet it is during even the peak of the vacation season.
I remember meeting my wife on a frozen Burntside Lake several decades ago at a broom ball party with some friends and years later buying a beat up old pontoon boat so we could spend summer days putzing around the lake fishing or swimming with the kids.
I am not from Ely originally but this lake has been a huge part of my life over the last 30 some years and there is something here that will always be a part of me.