I have found that a hardboard, or Masonite product with a gesso covering sanded smooth makes a great surface to draw on. The problem is the preparation is tedious and often you discover a rough spot after you start drawing and there really is no way to go back and sand it some more at that point. I haven't perfected the process for this yet and I don't know if I will get tired of trying and move on to something else, but this drawing was done on that sort of surface. On this one I bought a pre-gessoed sheet of Masonite from Blick thinking maybe it would already be super smooth. It was nicely prepared and would have worked great for a painting or maybe any less detailed approach to drawing than I was used to, but it wasn't smooth smooth. I tried sanding it but it wasn't a very thick layer and I immediately sanded right through making it now just a very overpriced piece of 1/8" thick Masonite.. So now I was back to scratch, building up layers of gesso and sanding.
Anyway, live and learn, that's what this is all about.
Over Thanksgiving weekend of 2017 my wife and I found ourselves in Louisiana cleaning out the last of a few things out of her Dads house. One bright and sunny day we walked to a nearby cafe for lunch. November in Louisiana can be quite nice and despite the sun, it wasn't too hot for a walk. I was inspired by the intense sunlight streaming in through the large glass on the front of the building as we ate and this pencil drawing came out of that day.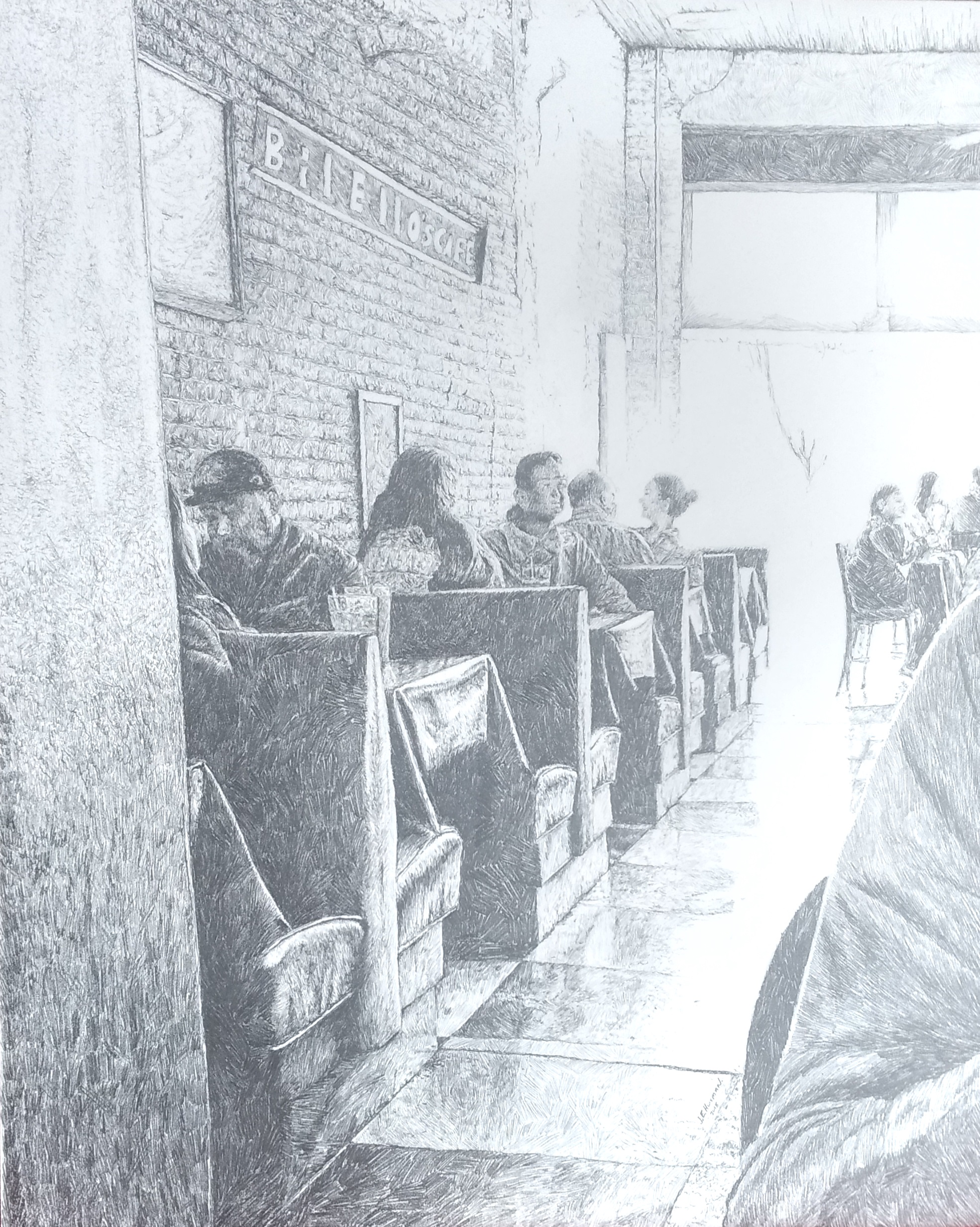 Before and during the process I am usually making rough sketches to try to keep loose.